Public Education
The Stratford Fire Department is dedicated to educating the citizens of Stratford in numerous ways regarding public and personal safety. Through the information and links below you will find a wide vareity of subjects covered. We encourage you to take the time to review them all. We have included links for your Children to enjoy and learn from as well. If at anytime you have a question regarding one of these topics or a topic that is not covered here you are urged to call the Stratford Fire Department Fire Marshal's Office at 203-385-4073 Monday-Friday 8:00am-4:00pm.
If you experience any type of emergency please do not hesitate to call 911 immediately. Please do not feel that you are bothering us, it is our duty to help you in your time of need and we will be happy to do so.
Children's Fire Safety
On this page you will find links and various information regarding Fire Safety Activites and Resources related to and for kids. We encourage you to have your child explore these resources so they can learn about Fire Safety.

Flood Safety
Information on flooding and tips to keep you safe.

Fire Safety
The Stratford Fire Department urges the citizens of Stratford to educate themselves about Fire Safety. This information can and will save lives. Please take a moment to review the informantion provided.

Home Safety Inspection Program
The Stratford Professional Firefighters Burn Foundation and the Stratford Fire Department, partnering with the Stratford Fire Marshal Office and Stratford Firefighters; IAFF Local 998, have embarked on an ambitious Home Safety Inspection Program. This program is being funded with a grant from F.E.M.A.
Download:


HomeSafetyInspectionPamphlet.pdf
Hurricane Preparedness
Use the following link to find information from FEMA regarding what to do before, during, and after a Hurricane: http://www.fema.gov/hazard/hurricane/index.

SFD Annual Open House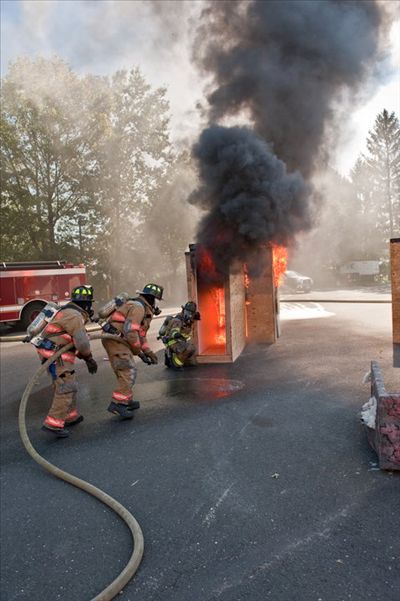 The Stratford Fire Department is proud to announce it's annual Open House on October 22, 2011 from 9 A.M. until 2 P.M. We invite you and your family to join us at Stratford Fire Headquarters, 2750 Main St and spend the day learning about your Stratford Fire Department as well as residential fire safety. The day will begin with a pancake breakfast scheduled from 9 A.M. until 11 A.M. The cost is $5. All proceeds benefit the Stratford Professional Firefighter's Burn Foundation, a charity devoted to assisting burn victims through many programs including a summer camp for pediatric burn victims and the construction of a new burn suite in Bridgeport Hospital. Exciting demonstrations are scheduled throughout the day, including 2 live burn demonstrations and 2 vehicle extrication evolutions. The live burns incorporate a mock up of a typical residential room and will highlight the importance of working smoke detectors in your home and also how residential fires progress rapidly from small to deadly in a matter of minutes. After viewing the burns, we hope you'll recognize the importance of "Getting out and Staying out!" The times of the evolutions are scheduled for 11 A.M. and 1:30 P.M. Two vehicle extrications are also scheduled. These will demonstrate how the SFD uses hydraulic cutting and spreading tools (commonly referred to as the "Jaws of Life"), as well as power and hand tools, to access and safely remove critical patients trapped in heavily damaged motor vehicles. Demonstrations are scheduled at 10 A.M. and 12:30 P.M. A smoke trailer prop will also be on scene. Firefighters will demonstrate and give the opportunity to your children to practice the proper way to exit their home in the event of a fire. The smoke trailer is a mock up of a typical home and provides a valuable learning experience for your children. While attending our open house we hope you'll also take advantage of a tour of the firehouse and trucks and learn about what a typical day is like for at the Stratford Fire Department. Questions/More information Please contact: Captain Mike Camperlengo mcamperlengo@iafflocal998.org

Page Last Updated: May 03, 2017 (11:45:00)